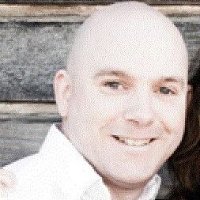 I live in Nelson New Zealand, am married with twin daughters, and one day would like to find where my youth went.  I intend this blog to be a place to jot down all the various notes and discoveries in the sql server world, because, quite honestly – I can't remember stuff from one day to the next unless I document it.
Hopefully by the time anyone gets here to read something there will be a collection of useful scripts, tips and time savers.  I pick up ideas for what to write through a combination of study and on the job experience working for these guys:  SQL Services Limited.  And you can read a bit more about me professionally on my linked in profile.
You can also catch up with me at the Christchurch SQL Server Users Group or Nelson SQL Server User Group – both of which I help to organise, and from time to time I may pop up and talk at people.
2017 Speaking Schedule
If you'd like to contact me my email address is:
SELECT REVERSE('moc.secivreslqs@salguod.trebor')